CYRIN Wins the Fortress Cyber Security Award for the Second Year in a Row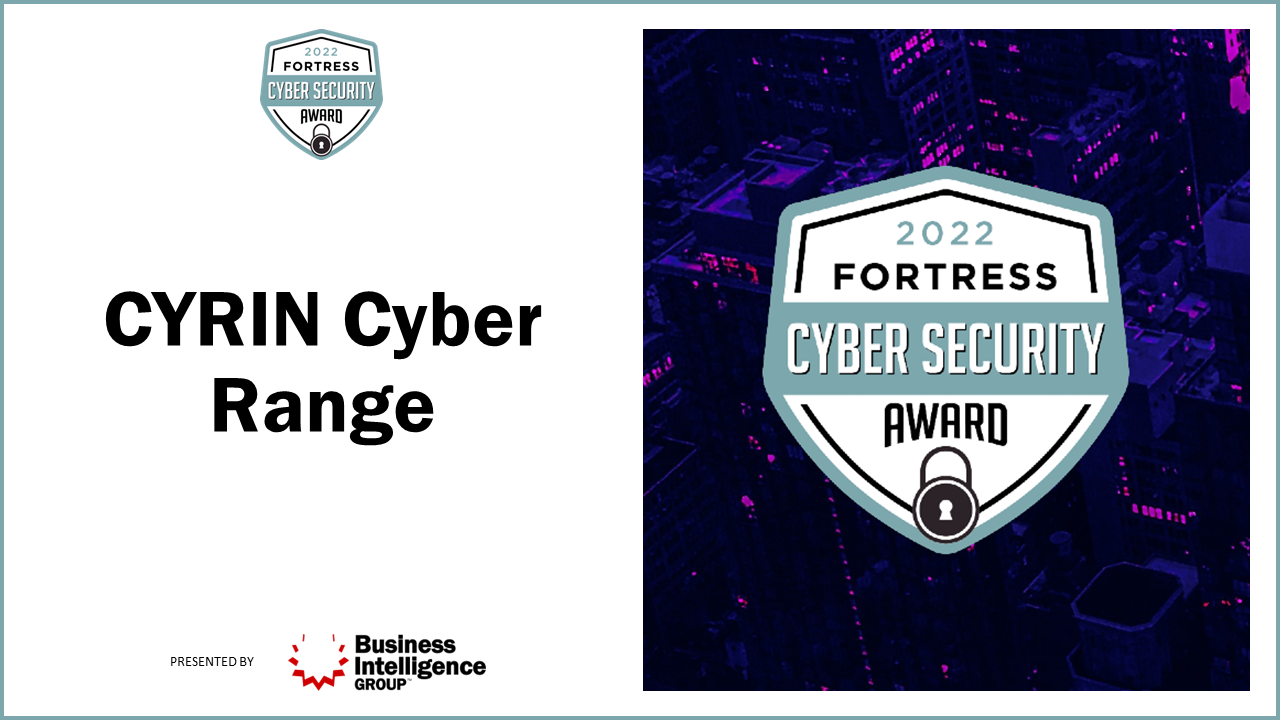 The Business Intelligence Group has announced that the CYRIN cyber security training platform is one of the winners of the 2022 Fortress Cyber Security Awards. This business award program constantly seeks to identify and reward the world's leading companies and products that are working to keep our data and electronic assets safe among a growing threat from hackers.
"The cyber security industry is more important than ever as our reliance on networks continues to accelerate, our identities and data have quickly become global currency," said Maria Jimenez, Chief Nominations Officer, Business Intelligence Group. "We are proud to recognize CYRIN and all of our winners and finalists who are on the frontlines of the effort to prepare, defend and respond to this growing threat."
CYRIN took a top spot in the 2022 Cyber Security Training Sector as recognized by a panel of experts. Fortress winners are noted for innovation and the CYRIN platform's innovations allowed it to be named among the 2022 Fortress Cyber Security Award Winners. Other notable winners include AT&T.
About Architecture Technology Corporation
CYRIN was built by Architecture Technology Corporation (ATCorp), a privately held technology company involved in advanced R&D, systems engineering, and software development. ATCorp's core mission for the last 40 years has been to offer its clients demonstrated results and solutions through proven and effective hardware and software technology development and applications.
Dr. Ken Thurber, President and CEO of Architecture Technology Corporation, said, "We are pleased to be recognized by Business Intelligence Group for the second year in a row for this prestigious award. In the past two years CYRIN has cemented its reputation as one of the leading cyber security training companies in the world and we are honored to receive this award in recognition of our recent achievements."
July 13, 2022